An environment consulting firm at your service
A historical review of the site being assessed. There is no sampling at this stage.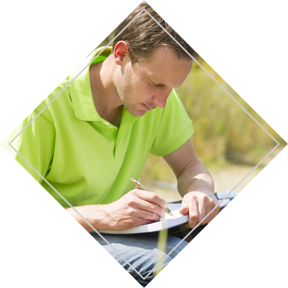 Phase 1
Environmental Assessment
Identification of contaminants on a property does not necessarily mean that environmental standards are not complied with.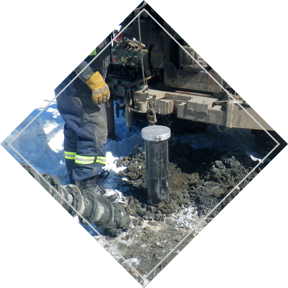 Phase 2 & 3
Environmental Characterization
Many methods exist for decontaminating soils, even underneath a building.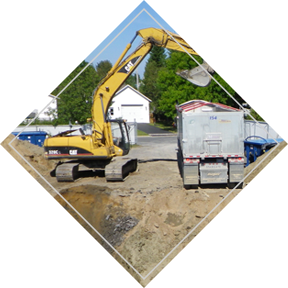 Phase 4
Decontamination Works
Other services
Environmental monitoring
Environnement PH inc. provides an environmental monitoring service that meets the specific needs of its client. Environmental monitoring may be required to: Periodically validate the achievement of decontamination objectives. Obtain up-to-date results of a site's environmental quality […]
Underground storage tanks dismantling
Environnement PH sees to the removal of all types of underground tanks. Our team plans and conducts works according to regulations so that all dismantling-related procedures are respected. The work is done in accordance with safety and environmental standards […]
Assistance and independent second assessment
Environnement PH inc. provides professional and independent assistance in legal or second assessment files. This service is provided to any individual or organization requiring: a second assessment of environmental site assessment works […]
Certificate of authorization requests
Our firm provides turnkey services for the preparation, drafting and submission of certificate of authorization (CA) requests to the Quebec Ministry of Sustainable Development, Environment and Fight against Climate Change (MDDELCC). The Environment Quality Act (EQA) or […]
Ecological study
Our great field expertise and civil engineering know-how have enabled us to develop throughout the years an extensive knowledge of geotechnics and hydrogeology. Study of soil strata and environmental quality, groundwater flow (site hydrology) […]
Erosion control and soil bioengineering
The purpose of soil bioengineering is to stabilize and mitigate erosion issues, structure steep slopes, revegetate disturbed sites and decontaminate soil through planting. Our environment consulting firm offers various services such as: sediment control, erosion control […]
Above all, Environnement PH means:
Creating long-lasting relationships with our clients and service providers

Providing competitive, specialized and high-quality services tailored to your budget and timetable

Convey professionalism in every business decision made

Making sustainable development a part of our business strategy
The company
At Environnement PH inc, your satisfaction is the key to our success!
Environnement PH inc. is an environment consulting firm that has been operating since 2002 in various areas of environmental management, including environmental site assessment, soil and groundwater environmental characterization and brownfield decontamination. The company was born out of a desire to dedicate the time required for the completion of projects better suited to the specific needs of clients, with a view to promote a sense of workmanship.
Environnement PH inc. is first and foremost a dynamic company comprised of passionate professionals driven by the same values and corporate philosophy. Our mandate is to provide our clients with personalized environmental services that meet their expectations and are delivered to their utmost satisfaction.
Any questions?
Contact us. We will gladly provide you with advice and solutions to your problems.